10 January 2020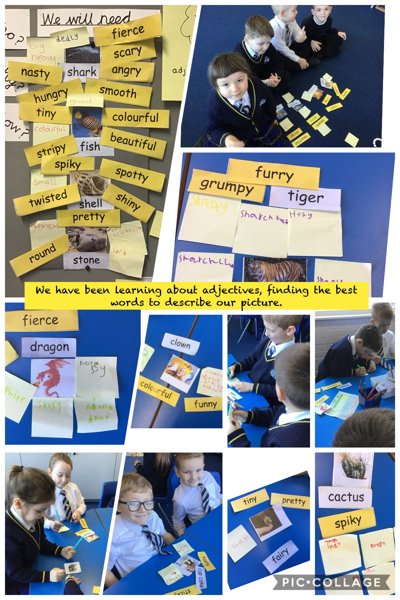 This week we have been describing the setting from our new book. At first we thought the story would happen in the small, quiet town overlooking the brilliant blue ocean but we have now realised the story is happening beneath the surface of the warm shallow water!
We have used lots of describing words this week and have tried to use them in our work. We imagined rusty old treasure chests and big bad sharks, beautiful mermaids with shimmering hair, shiny turtles and crumbly sand.
The children worked together to think of the best words to describe the picture that they had chosen. We will need lots of adjectives next week when we begin describing all the amazing creatures that live on the coral reef.
Posted by Louise Challenger
Category: Year One Blog