12 October 2020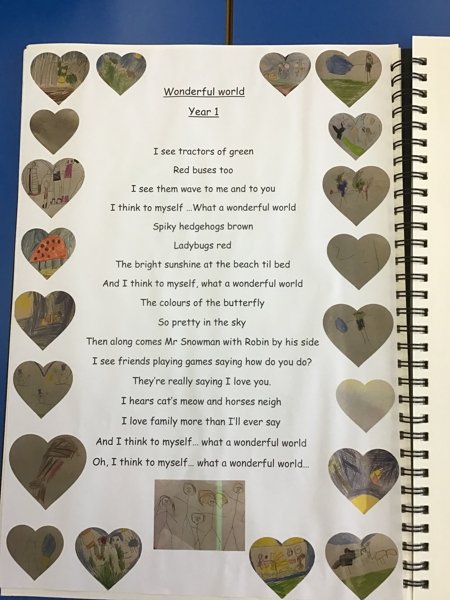 As you may of heard from the children, we have created our very own Year1 version of the song Wonderful World. The children have really worked hard to think of what they love about the world, and what makes it wonderful. Each child has drawn, helped to write and sung this beautiful song, and I am so proud of each and everyone of them!

On a laptop the preview below will show you the pictures and you can click on the dots on the slide to play the song. It works best if you download it.
On an iPhone it seems that you can hear the song then go through the slides to see the pictures.
We all really hope you like it!

I proudly present to you all What a Wonderful World by Year One.
Y1 Wonderful World
Our version of What a wonderful world, written and sung by Year 1.
Posted by Louise Challenger
Category: Year One Blog