6 April 2021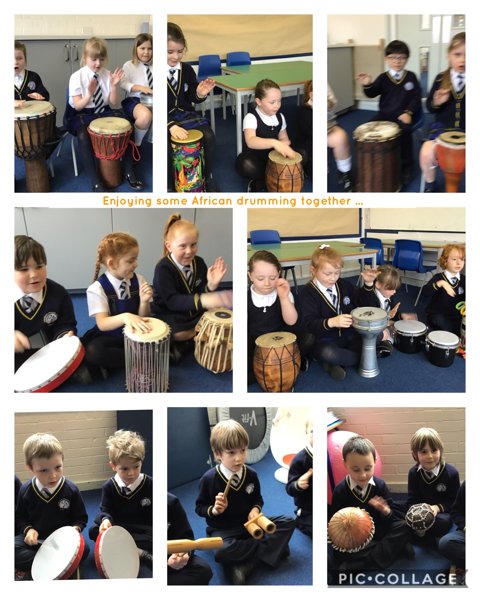 We have all really enjoyed learning a bit more about rhythm and practising our drumming. It has been great to learn a bit more about the African djembe drum and explore the sounds of other instruments too. We have been exploring the different sounds that could go well with our story and creating rain sounds as well as learning some African songs in Swahili.

Log into our class dojo pages the see the videos of us singing.

Why not have a go at singing the songs at home ...
Jambo ...https://www.youtube.com/watch?v=WogvJEfCKpM
Maliswe ...https://www.youtube.com/watch?v=PkkyWej1Fz4
Posted by Louise Challenger
Category: Year One Blog