6 April 2021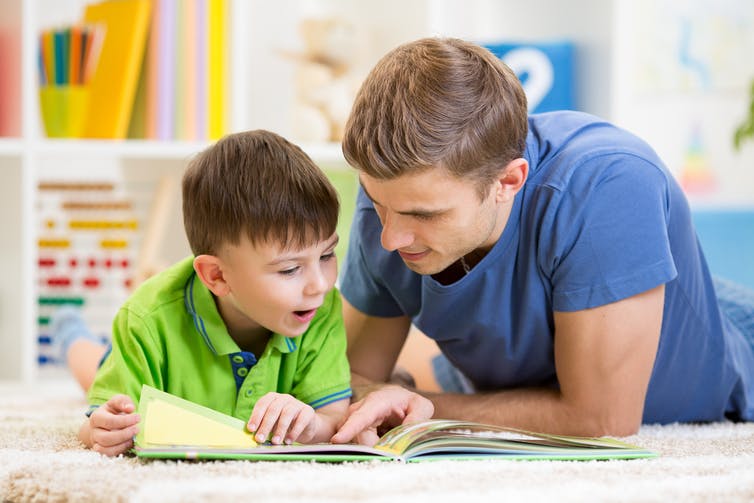 Although I know we are all very pleased that 'Home Learning' during the lockdown periods is over there are still lots of ways that you can support your child's learning at home. I know a few parents have been asking me about homework and are really missing having books sent home from school.
Hopefully we will soon be able to begin sending reading books and other homework. In the meantime I have added this blog post to collect together some resources and ideas that you might like to try.
Every child is unique and they all develop in different ways and have different interests so you know your child best. Please be led by your child, the aim is very much to focus on the activities that they enjoy. However I know from my own children that sometimes they are more willing to make a start or give activities a try if they feel they have been asked to do it by their teacher at school.
So here are my suggestions:
READ,READ,READ... reading is not only a vital life skill and a real key to much of their learning but it is also a skill that can bring great pleasure. If you have no time for anything else please priorities reading to or with your child.
Reading is a complex skill and to get children started good phonics skills, word recognition as well as comprehension skills will really help. Below are some suggestions for helping to develop these skills. In the document group at the end I will upload some resources such as flash cards that you may like to print.
Reading:
Please read with your child everyday. Daily time spent reading with an adult makes a huge difference in supporting children to become fluent in this vital skill. Reading stories to your child will help too.
At the moment we are still unable to send home graded reading books from school so please continue to use Oxford Owl to support home reading or use the books that you already have. A great strategy can be to take a paired reading approach, especially if the books that your child would like to read may be a bit difficult for them. You both read the book together at first your child will be slightly behind you echoing what you have read, ensure they are tracking along the words with their finger. As they build in confidence they can take the lead with you reading just a little behind but stepping in quickly to support when they are stuck. This is a great strategy for building fluency and focusing on comprehension (understanding what they have read).
Phonics:
Video lessons are all on … https://lettersandsounds.org.uk/for-home/year-1
These are a great way to encourage your child to spend some time practising their phonics. The lessons are about 20 minutes long and include practising recognising different sounds, blending to read words , tricky words and spelling words with the target sound.
Phonics Play: https://www.phonicsplay.co.uk/
This is a subscription website (£6 for a year) but many of the games can be played for free without a subscription. The children love the games and it is a great way to make the drill and practise needed to become fluent with phonic skills a bit more fun. The children are learning phase 5 but spending time revisiting phase 3 and phase 4 sounds is always beneficial.
ICT games has some good phonics games too
http://www.ictgames.com/mobilePage/literacy.html
Good games for y1 would be tell-a-rex, Viking full circle, forest phonics, poop deck pirates, help a hedgehog, dinosaur eggs high frequency words. They also have some good games for practising spelling the Year One common exception words.
Year One English Home Learning
Maths Skills:
The Year One non-negotiable maths skills (In the document group below) is a great checklist for information about which mental maths skills your child is working on. For me my top skill is rapid recall of addition and subtraction facts to 10, especially the pairs of number that make 10. This core skill supports so many other areas of maths right through school and life.
5 minutes a few times a week on Numbots will work on these important rapid recall skills.
https://play.numbots.com/#/account/school-login/24264
Send me a message on class dojo if you need log in details.
Top marks has lots of great games. We like to play hit the button, number basket ball, robot addition, chopper squad, fruit splat (addition and number words), coconut ordering. The search facility is very good so you can type in the skill you would like to practise and usually find something.
Year One Maths Home Learning
Posted by Louise Challenger
Category: Year One Blog