5 February 2020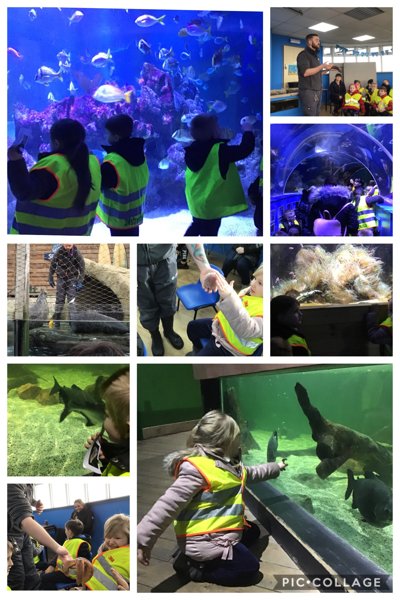 WOW! What a fantastic day we have had. We saw all kinds of amazing sea creatures and learned lots about how important it is to look after the oceans and keep all the different creatures safe and healthy. We loved seeing the very clever seals doing their tricks, we spotted clown fish, puffa fish, angel fish and even Alba who we learned is a coral grouper. The sharks and the rays were amazing in the huge tank and we agreed with Alex that the Queen angel fish was one of the most colourful fish that we had seen. We enjoyed our workshop and lots of us were brave enough to gently touch the sea stars and sea urchin.
A big thank you to those parents who were able to come along and help and thank you to you all for supporting paying for this brilliant experience for the children. Thank you also to the brilliant staff at the aquarium who helped make the trip a big success.

The aquarium wasn't the best for photos but here is a taster of our day our ...
Posted by Louise Challenger
Category: Year One Blog